Waste textile and footwear (Textile waste)
The activity with footwear and textile waste carried out by Nord holding includes
separate collection, transportation, storage, preparation for reuse, recycling and recovery.
Types of waste textile and footwear (textile waste)
CLOTHING
Clothing suitable for second-hand use.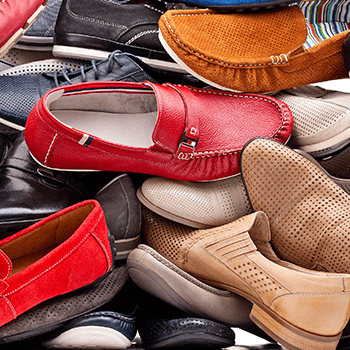 TEXTILE AND FOOTWEAR
Textile and footwear unsuitable
for reuse – waste
that is recycled or
recovered.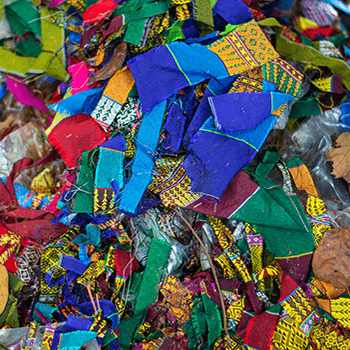 PRODUCTION WASTE
Waste obtained during
the production of textile and shoes
– secondary products that are
the result of the production process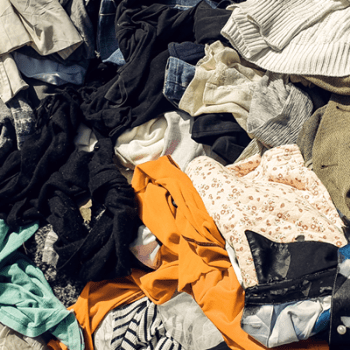 MIXED FABRICS
Usually with added polyester –
they are burned, as it is impossible
to separate the different
fibers in the textile.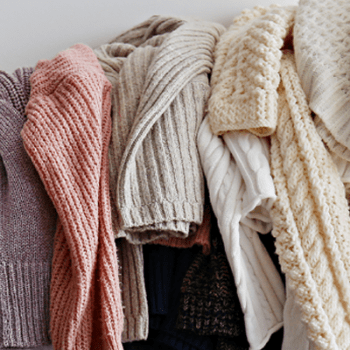 100% NATURAL TEXTILE
Cotton, wool and linen
products – sorted by color and material. Textiles are pulled into fibers or shredded and then recycled.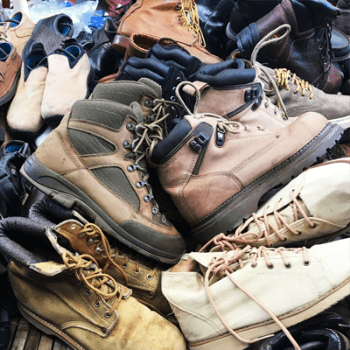 WASTE FROM SHOES
Shoe waste is sorted,
metal parts are removed and materials are separated.
Usability of the raw materials obtained
Recycled waste textile and
footwear is reused in various fields:
REDUCTION OF WASTE
THAT IS DUMPED
IN LANDFILLS
REASONABLE, EFFICIENT
AND RATIONAL USE
OF NATURAL RESOURCES
PROMOTING THE
PRINCIPLES OF THE CIRCULAR
ECONOMY
INCREASING THE SHARE
OF USED ENERGY FROM RENEWABLE SOURCES
AND INCREASING ENERGY EFFICIENCY
Waste textile and footwear are accepted against payment by the supplier.