Be careful with robbers, choose an approved company!
You have decided to get rid of you already unnecessary refrigerators, washing machines, televisions, accumulated hardware and old car? It can be done quickly and you can immediately get cash for them.
But you should be careful not to come across robbers.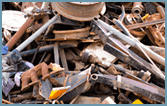 The risk is among the many anonymous ads for the purchase of waste and obsolete equipment. Recently, the Interior Ministry has captured and revealed one of these "brigades".
They get people's attention with complicated scenario but their goal was to find out where the iron – or other things that need to be taken – were being hold. Then, they constantly postpone the process of the "deal" until they find out a window to steal anything without paying a penny.
When it comes to buying scrap, you should seek an approved dealer. Such as NORD HOLDING AD as an example. The holding has publicly declared the address of its headquarters, the central base registration in the public register of ExEA (Executive Environment Agency) certificate for quality management permits for the purchase of waste for transport and treatment, etc.
With 22% market share of ferrous metal waste and 16% of the color one, the holding is a member of KRIB (Confederation of Employers and Industrialists in Bulgaria).
You understand that Nord Holding works with businesses, but its environmental policy and corporate responsibility includes the purchase of scrap metal out of the population, purchase of electric equipment also cars for scrap, obsolete electrical appliances, batteries, accumulators.
For your old car out of use, you can call free phone 0879 222 864 and it will get from 250 to 1,000 leva. Of course, the request can be done online too. Taking the car away of the "Roadside Assistance" is paid on site and there will be a certificate for deregistration from the Traffic Police.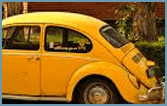 For obsolete electronic and electrical equipment – such as monitors, computers, TVs, washing machines, stoves, refrigerators, etc. by calling 0887 428 110 you will get an offer for each old appliance and will again get the cash with the relevant documents for transfer.
For buying metals, you are also offered higher prices and all sorts of facilities – assisting in the transportation of larger quantities or leaving the container, which then are transported from the holding, directly taken from the warehouse, etc.
This commitment of Nord Holding AD is not just business and it is not accidental. As mentioned, it is part of the Eco policy and corporate responsibility of the holding.
It aims both to reduce environmental pollution / as the oxidation of metals /, and new industries to use less natural resources and less energy.
Do you know how much energy is saving the use of processed (recycled) metals in the manufacture of new products? In aluminum, that's 95%! With copper, the percentages are 85, 60% in the lead, steel scrap saves 62% to 74% energy in new industries.
And another thing – according to the EU – do you know how much the emissions of carbon dioxide are reduced by use of recycled waste in the new production? By two hundred million tons a year! No way to know that CO2 leads to the greenhouse effect and programs to reduce it worldwide!
So – what do you have for selling?